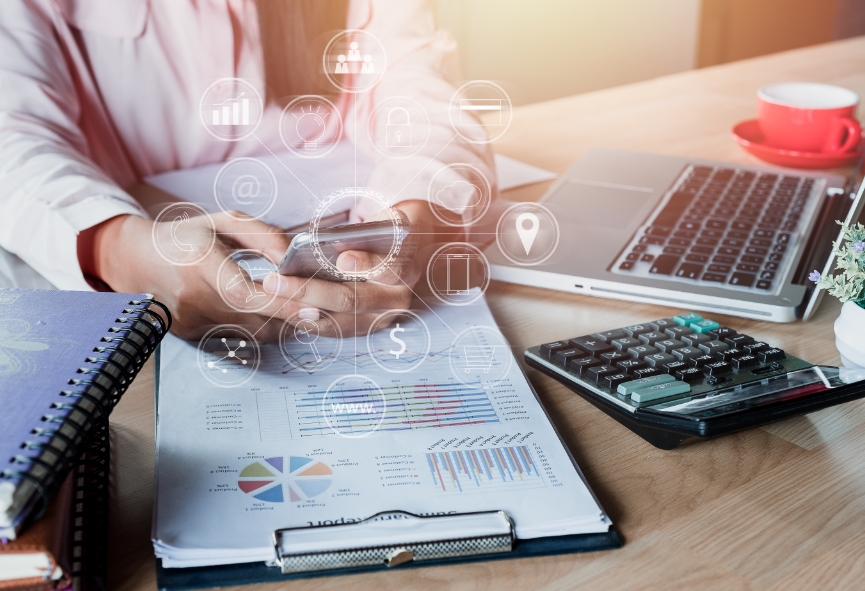 Cloud Technology
Makes Outsourcing Almost Seamless!
Outsourcing your accounting and bookkeeping is one of the easiest and most cost-effective decisions a company can make. The newest cloud technology makes outsourcing almost seamless! We can offer you a team of accounting professionals who can provide you with up-to-date and accurate financial information without incurring the high cost of employing your own staff. Our services are customized to your needs and can include bill payments, customer invoicing, recording sales and deposits, bank reconciliation, customized financial reporting, tax compliance, as well as other duties as they arise.
Our accountants and bookkeepers are available to perform all of your accounting tasks or to assist your staff in certain areas. Our clients also love that we provide a cloud accounting team who process your transactions over the internet using the latest technology.
Customized Accounting Services
We can facilitate most of the above services through the most bookkeeper-centric yet client friendly bookkeeping package that lets you collaborate with us by entering checks, deposits and transactions on the same system. We then use to analyze your trial balance and prepare your company's books. We're able to customize this system for your benefit so that it provides an ideal comfort level depending on your needs and your background in bookkeeping. Because this system is internet-based both of us can log in to it securely, without the cumbersome and potentially risky process of transferring data back and forth between computers.
Our payroll solution also allows you collaborate with us, so we can offer a range of payroll options from full service to DIY.
Our accounting and payroll solutions include a cloud cabinet portal that is available to our clients who wish to share documents and save documents vis the web.
Virtual Back Office and Accounting Services
A unique service that Cooner & Cooner, P.C. offers is access to our "Virtual Back Office" (VBO) team that handles the details of accounting, bookkeeping, payroll and tax records. Staffed by skilled and experienced professionals, our VBO group is cost effective alternative to hiring and training your own in-house team.
Our comprehensive approach creates long-term accounting, bookkeeping, payroll and tax records solutions that are ultimately a greater value than any other in-house or outsourced financial function.
General Accounting, Bookkeeping And Payroll
Tax Records
Budget Planning
Expense Reporting
Bank Account Reconciliations
Billing And Accounts Receivable Management
Process Accounts Payable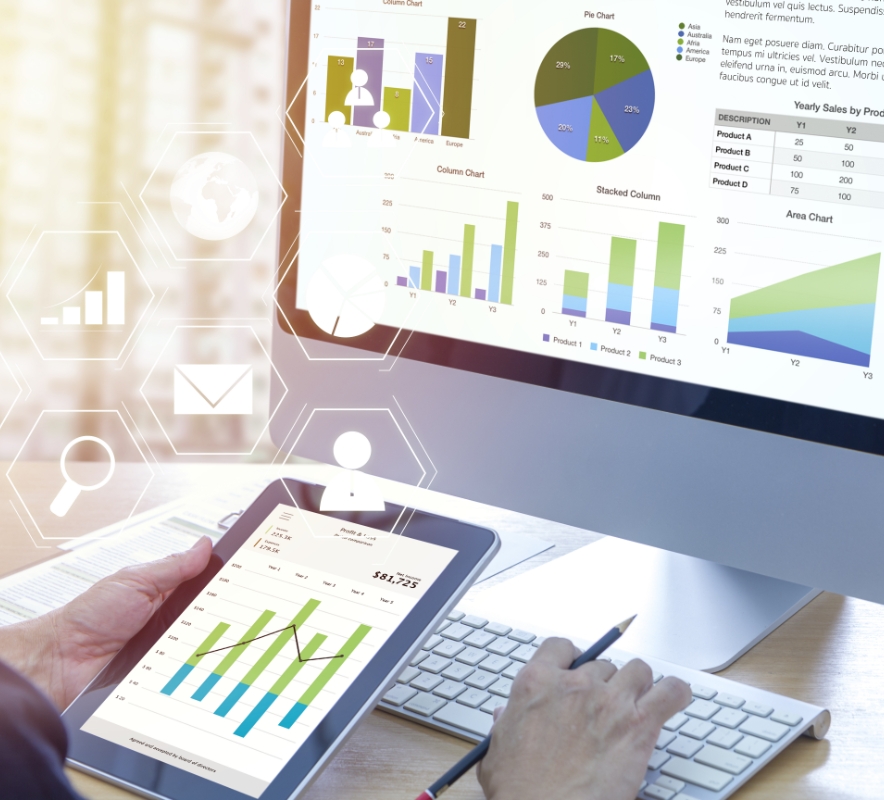 Our promise
to you//
Quality Services with:
Personal Attention
Commitment
Energy
Professional Excellence
Consulting and Advisory Services
We are passionate about providing startups with accounting solutions that work for you, so you can concentrate on growing your new venture. Our team can help you create budgets and forecasts for your business plan and advise you on choosing the right accounting technology. We'll help you navigate the complexities of starting a new company.
Are you looking for ways to save money, create greater efficiency throughout your organization or develop stronger reports to guide your team in their day-to-day decision making? Let us conduct a complete assessment of your current accounting operations and discover opportunities to help improve your bottom line.